Here are some swans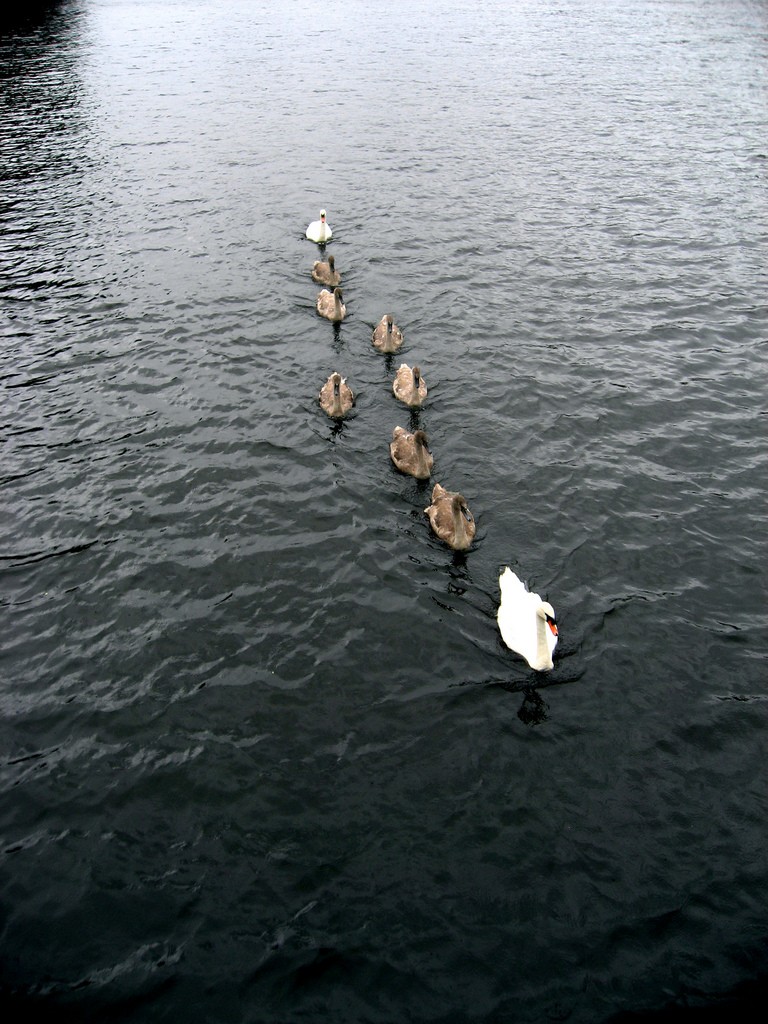 Comments
Oh how cute! All the teenage swans with Daddy swan bringing up the rear 😀

Was that over at the Basin? I was over there yesterday and spotted them. Keep an on the tree in the corner in the afternoon. A heron sleeps up there. And on a hot sunny day (i.e. never) you can see soem huge carp coming up to the surface. Both they don't photpograph all that well. Not for me anyway.

Ah twas on the Liffey in dear old inner city Du-ub-lin.

Maybe they were on their holidays – I do know the basin it's lovely isn't it?