Magome and Tsumago are up in the mountains. They're old postal towns and apparently their appearance hasn't changed much since the Edo period.
When we arrived in Magome it was very, very dark.
It was also snowing.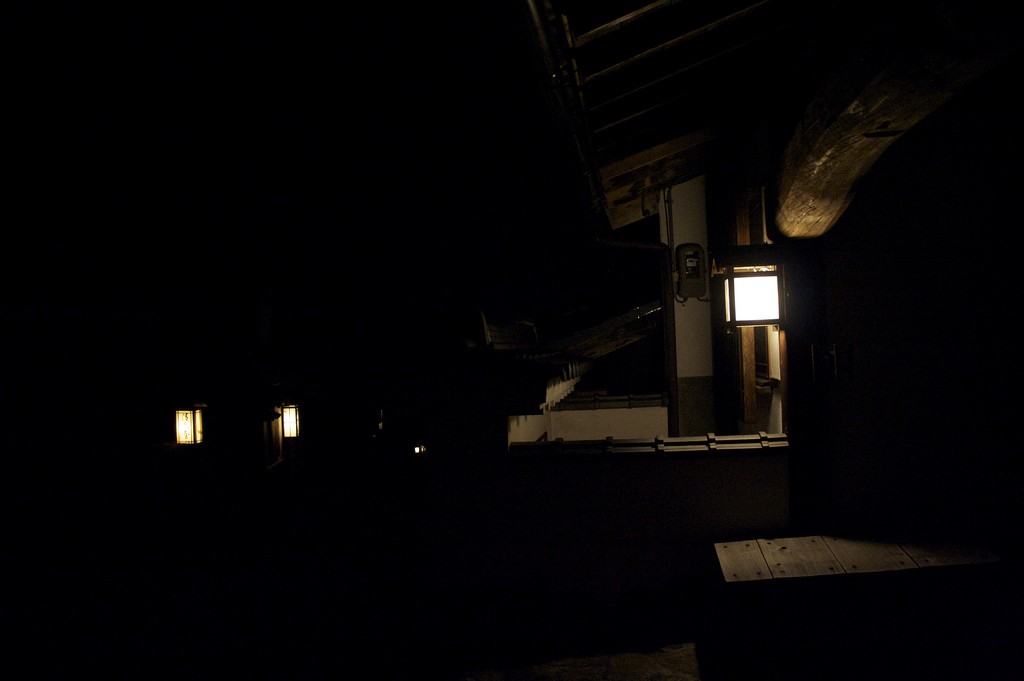 There was no-one home (or no-one answering) in most of the houses.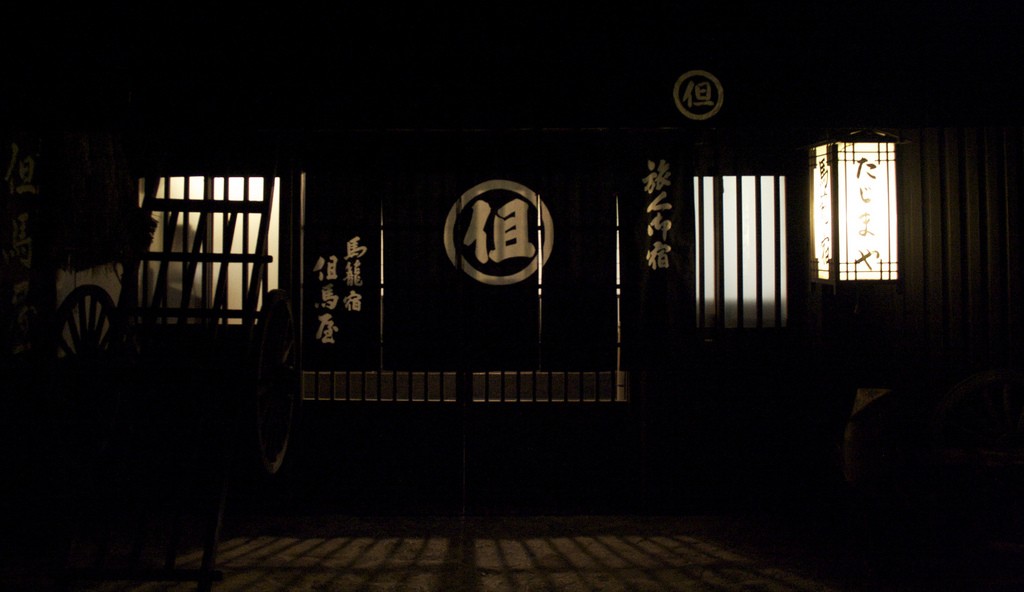 They did have ye olde vending machines selling beer though.
Anyway, we got settled and trekked in search of food to a crazy pub where 5 locals were singing karaoke.
They made us sing too.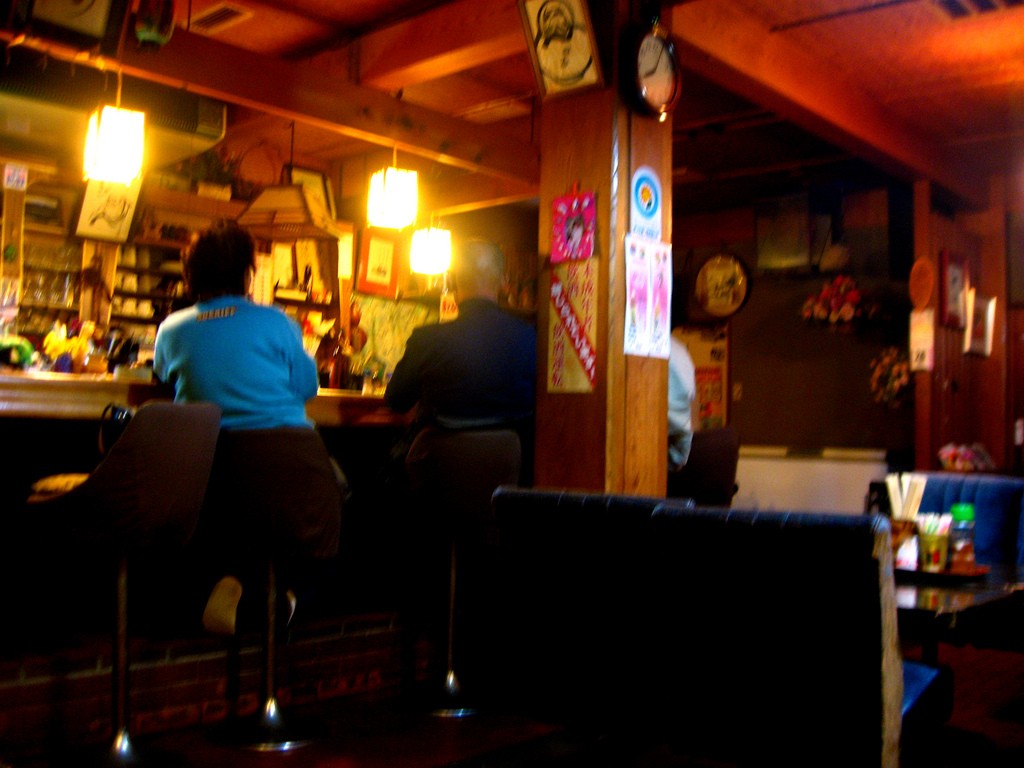 We were up early the next morning for our walk to Tsumago.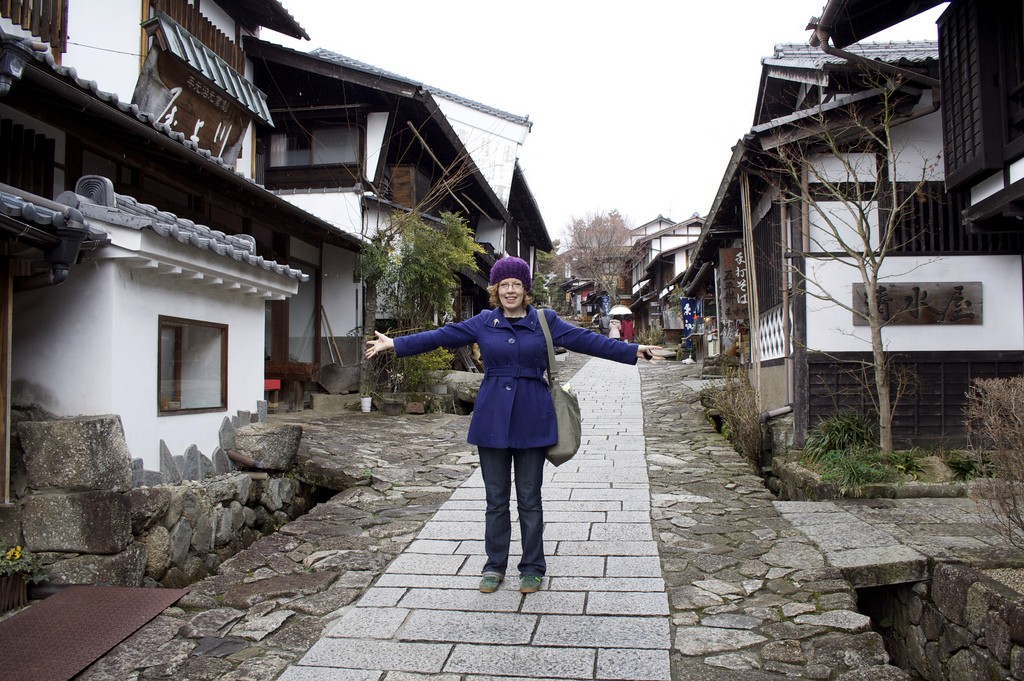 It was still snowing a bit.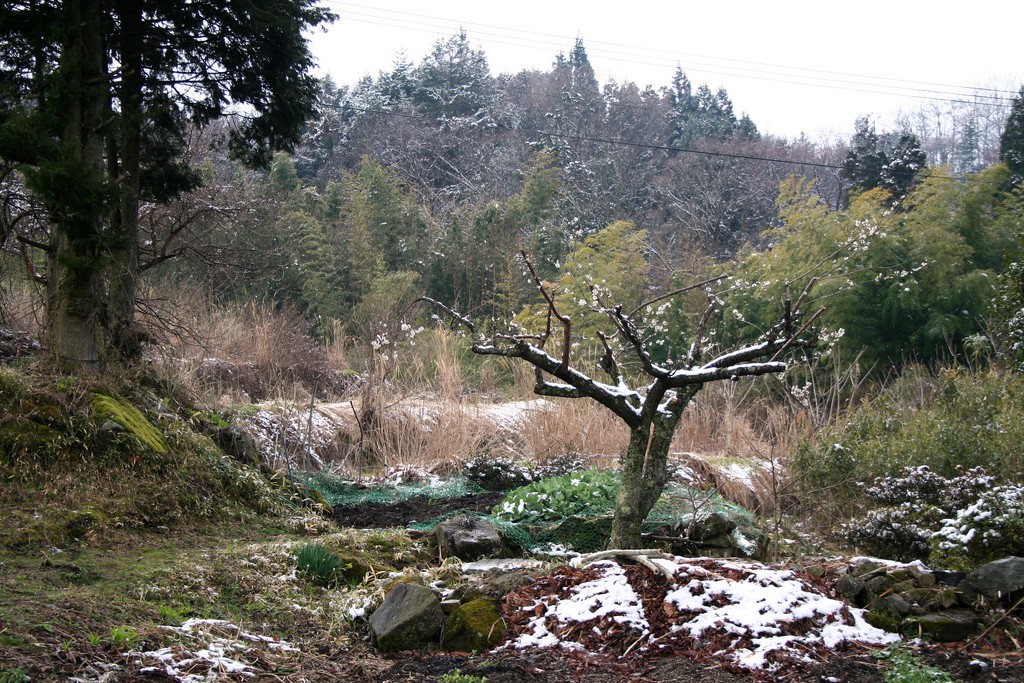 We celebrated when we reached the highest point.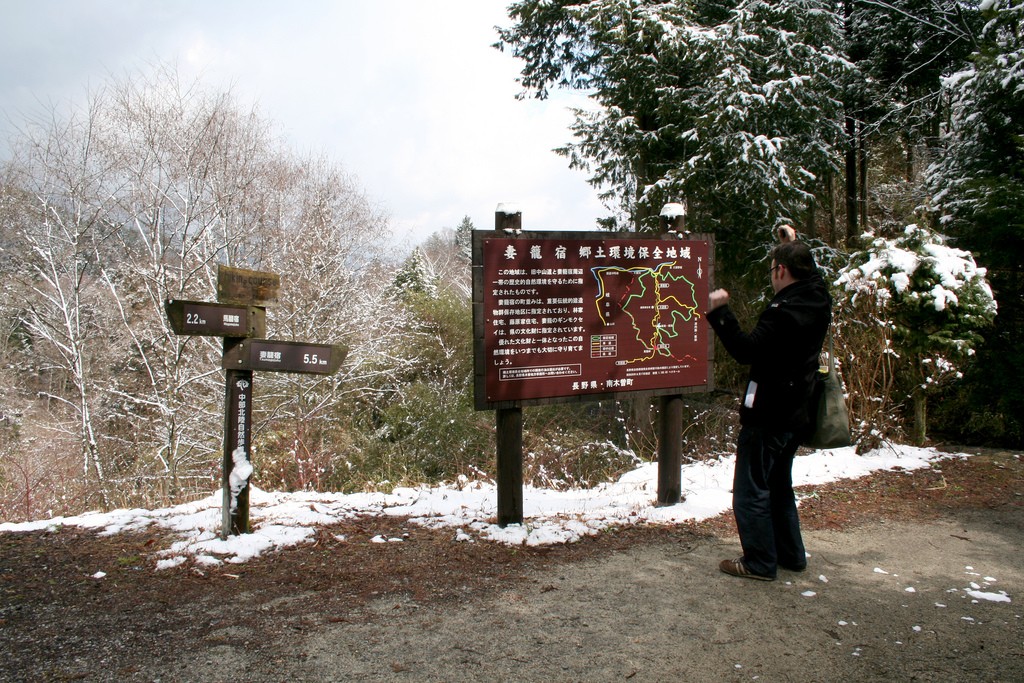 We also pretended we were in Lost.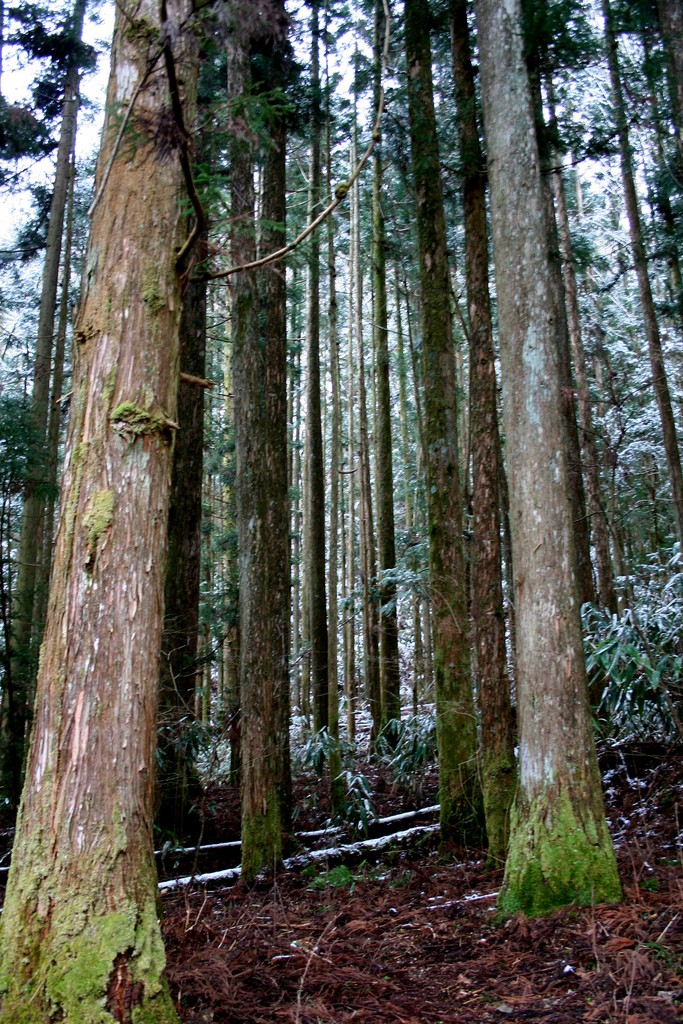 Mal flew on ahead.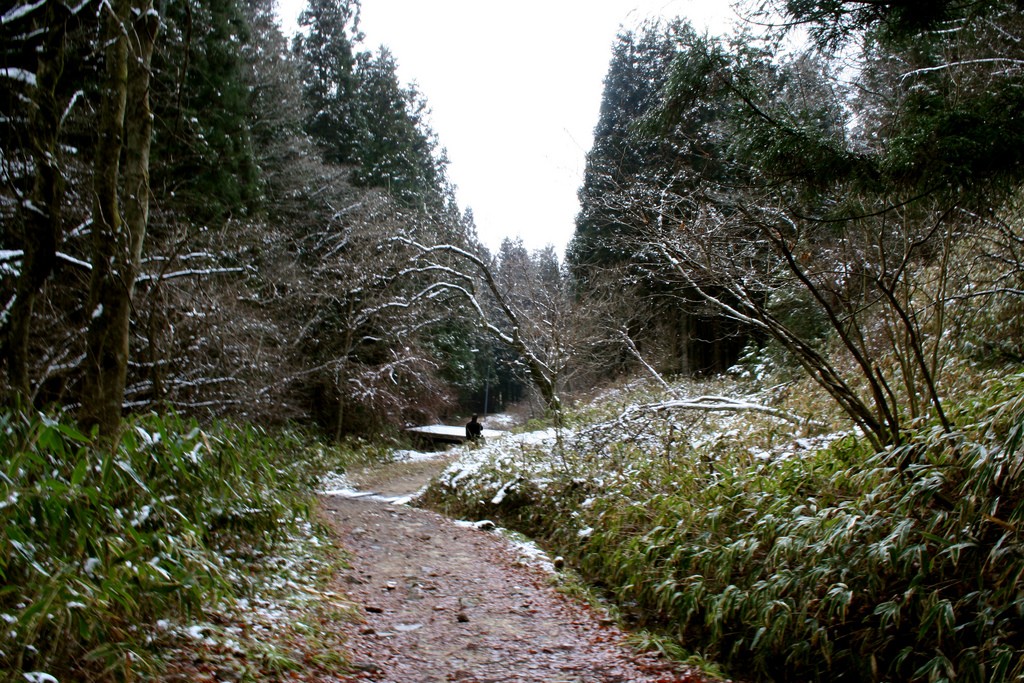 Someone had been out earlier than us.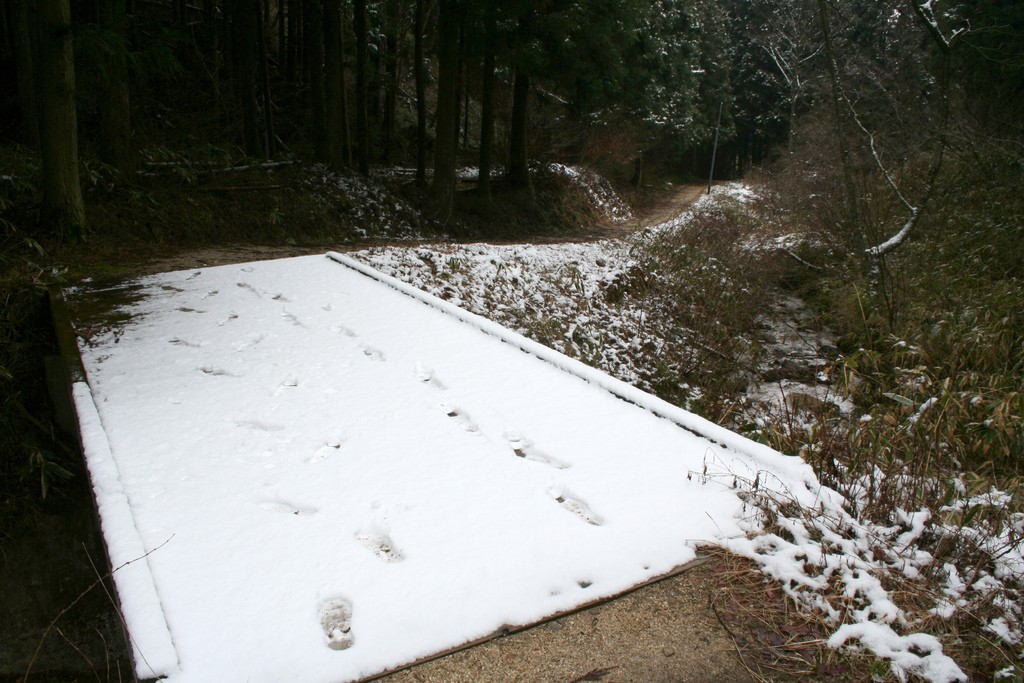 These signs helped us with the countdown to our destination.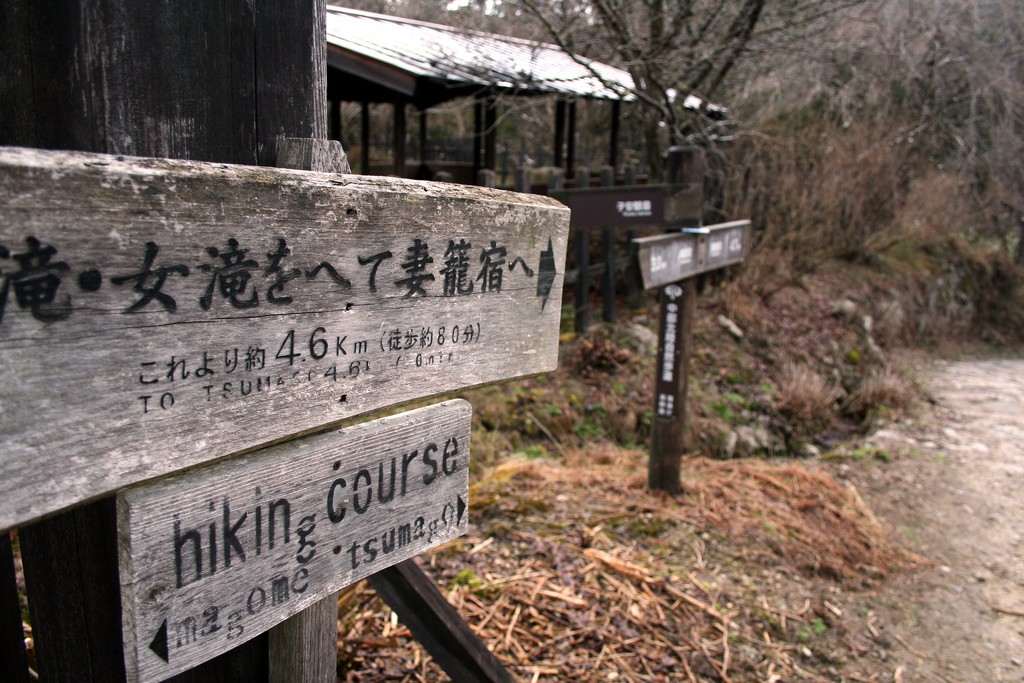 We were particularly happy to see this one.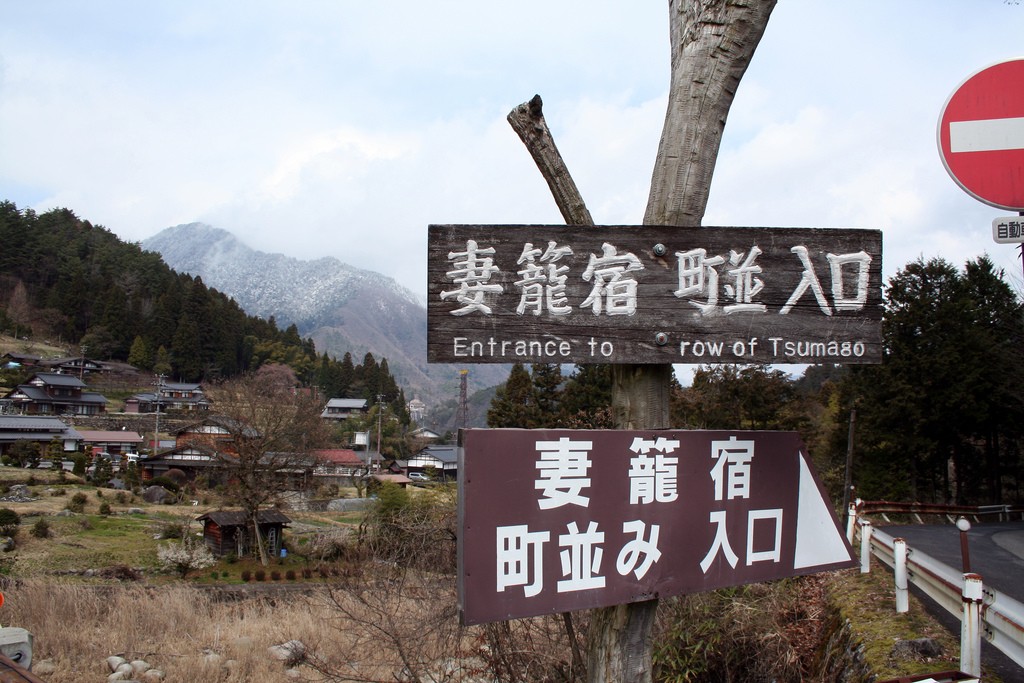 Eventually we reached Tsumago and were reunited with our bags.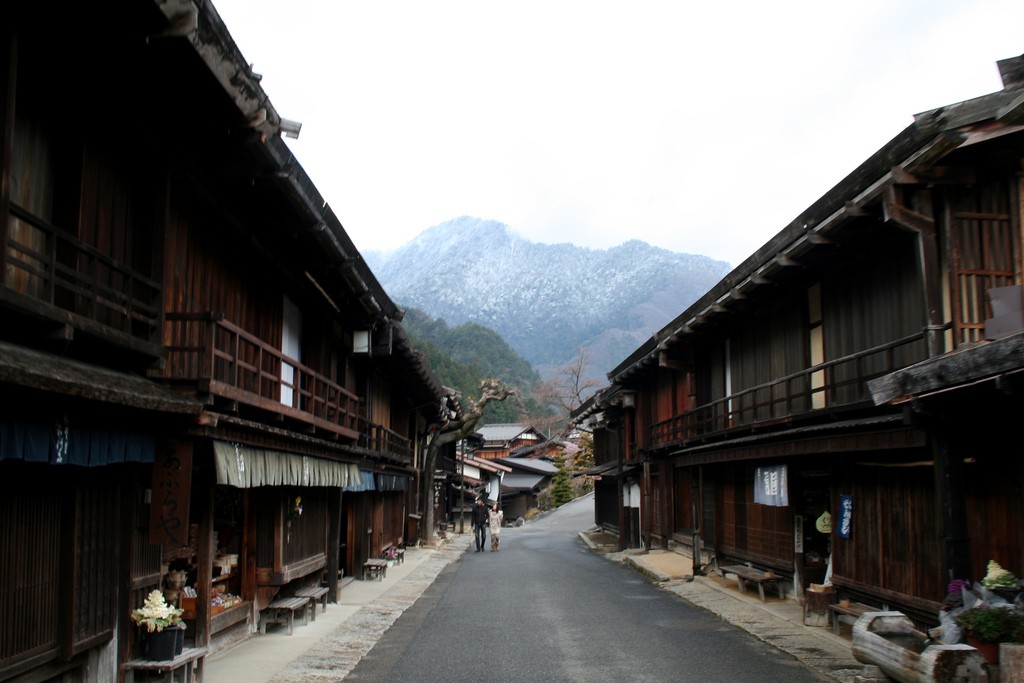 It wasn't a bad oul' spot.